Unlock Your GROWTH Potential with Onhance
EMPOWERING YOUR TEAM WITH INNOVATIVE SOLUTIONS
WHAT IS ONHANCE?
ONhance:
Training, Coaching & Consulting Solutions:
Change Management
Leadership & Coaching
Sales Growth
The ONhance Concept:
The name ONhance is a play on words, representing the core role we play for our clients, which is 'Shining the light ON opportunities to ENHANCE the way you do business.'
Our vast experience allows us to support our clients in identifying the root causes of the challenges they face, analyzing the impact of those challenges, and implementing high-impact change and growth initiatives that deliver faster and more sustainable results than traditional training or consulting solutions.
OUR EXPERIENCE
The ONhance Approach to Change Management, Leadership and Sales Growth:
The ONhance concept was developed by our founder, Zane Inglis, and is grounded in 30 years of real-world business experience. ONhance methodologies are formulated on the best practices and success stories Zane has created over the past 2 decades delivering high-impact projects, contributing to a growth of over US$500 million.
6500 Professional Trained
From 25 Countries
Across 30 Industries
25 Years Doing Business in Japan and Across the Asia Pacific Region

4 REASONS CHANGE PROJECTS FAIL
According to a Harvard Business Review Study, 70% of Change Project Fail
1. Lack of clarity in vision and purpose: When a vision lacks clarity and fails to resonate with employees, it becomes challenging for them to envisage success or recognize how the change personally benefits them, thus hindering their commitment to the project.
2. Ineffective and inconsistent communication: Inadequate or inconsistent communication, using of convoluted terminologies tends to result in misunderstandings, confusion, and employee resistance to change.
3. Lack of leadership: A common challenge in change management is the lack of clear buy-in and support from middle management. This can significantly hinder the change process, as these managers play a pivotal role in translating the vision into actionable plans and ensuring their teams are aligned with the change objectives.
4. Lack of training and coaching: Companies often fail to provide comprehensive training and coaching to equip their teams with the necessary skills to execute the strategies required to achieve the change vision. This results in employees struggling to understand their roles in the new paradigm and, consequently, failing to effectively deliver the desired outcomes.
4 COMMON REASONS SALES TRAINING HAS LIMITED IMPACT ON PERFORMANCE
Ebbinghaus' Forgetting Curve, "90% of newly learnt knowledge will be forgotten within a week, without reinforcement".
1. Lack of needs qualification: Sales training is commonly implemented without adequate confirmation of the actual developmental needs of the target sales team. This leads to training that fails to address the true causes of under performance.
2. Off the shelf approach: Training content is often implemented without being tailored to the specific developmental needs or the Go-to-Market model in which the target team operates, making it seem irrelevant or inapplicable to the target recipients.
3. Overly complex methodologies: Many sales training programs use overly complex methodologies that may overwhelm sales personnel. These rigid programs often fail to consider the dynamic nature of sales, where adaptability is crucial. 
4. Insufficient follow-up: Research has shown that one-off classroom training has limited impact on behavioral change without systematic, ongoing follow-up. Companies often fail to invest in up-skilling their sales managers with the coaching and leadership skills necessary to reinforce training concepts and ensure their team members are able to effectively apply them in order to deliver on sales growth expectations. 
ZANE INGLIS
Founder & CEO
A native of New Zealand, Zane has lived and worked in Japan since 1995. Following a highly successful career in Sales and Sales Leadership, Zane transitioned to the field of training and consulting in the mid-2000s.
Throughout his career, Zane has spearheaded successful projects across the Asia-Pacific region, with a strong background in assisting international companies in driving change and growth within the challenging Japanese market.
With insights gained from observing more than 3,000 live sales meetings spanning 30  industries, Zane boasts a profound understanding of what your customers genuinely seek from your sales organization. His first-hand experience provides invaluable perspectives to ensure your sales team are able to deliver valuable outcomes for your company and your customers.
Zane is dedicated to offering practical hands-on support based on real-world success stories. Zane's vision is to provide impactful solutions that deliver sustainable results long after your ONhance project has concluded.
ALAN MALCOLM
Representative Director – Japan
Born in New Zealand, Alan has lived and worked in Asia for more than 25 years.
Alan has led businesses across Asia in the Education, HR, SAAS and Media sectors. He has been responsible for orchestrating a number of large scale partnerships and development projects Across ASEAN, Japan, Korea and Australasia.
For much of the past decade, Alan held the role of Head of Asia for global Education business Pearson, acted as Chief Commercial Officer at Nikkei FT Learning and an Executive Advisor at the Nikkei.
Through his broad experience and active commitment to Diversity, Equality, Inclusion and Belonging, Alan has a strong passion for developing globally mobile talent and is devoted to helping people to improve their lives through access to better learning and collaborative opportunities.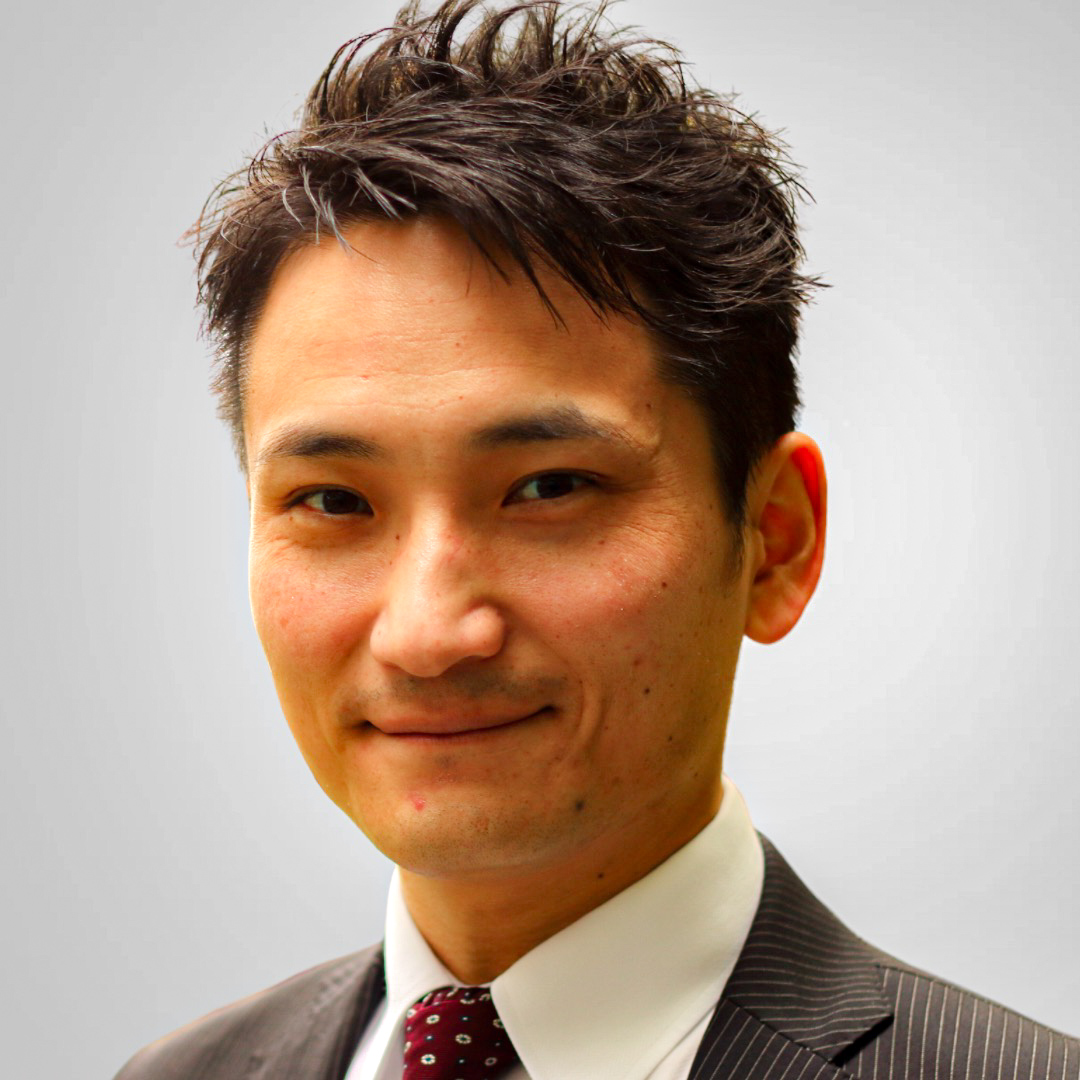 TAKUYA MORI
Senior Partner
Takuya embarked on the first decade of his career in Business Planning and Strategy at DENSO Corp, an automobile parts manufacturer affiliated with Toyota. Alongside this corporate experience, he also boasts a robust background in education, where he facilitated courses in Finance, Accounting, and Economics at TAC, a prep-school for professional qualifications.
In 2016, Takuya took the helm of a pivotal project, focusing on the recruitment and training of dedicated instructors at Recruit Management Solutions. More recently, he served as a facilitator for the "How to Read Financial Statements" course at Toshin Business School.
Since 2021, Takuya has been channeling his wealth of experience into the Corporate Training and Consulting sector, specializing in Leadership, Communication, and Strategy Development. Takuya is recognized as Japan's leading facilitator of the Lego Serious Play corporate training program.
INTERNATIONAL MACHINERY & CONSUMABLES MANURACTURER IN JAPAN
Significant increase in low-cost competitors
Struggled to maintain market share and grow profitability in a flat market
Japan's distributor focused Go2Market model not not aligned with global best practices 
Regional leaders struggled to drive change and increase transparency with Japanese colleagues
Lack of clear Vision from senior management resulted in uncertainty and low engagement
An aging organization, with a long ingrained lone-wolf culture
Japanese leaders unsure how to drive sustainable change and growth with in a mature organization
EXCEEDED GROWTH EXPECTATIONS
Sales grow targets exceeded 
ENHANCED EMPLOYEE ENGAGEMENT
27% improvement in overall employee engagement
36% increase in employee satisfaction with direct line manger
OPTIMIZATION & INCREASED EFFICIENCY
62% increase in buy-in to the value SalesForce.com offers to sales personnel
15% increase in time focused on new business development

Reduction of 1000+ hours in paid overtime over a 6-month period
"ONhance coaching helped me achieve positive changes in my communication, which was clearly recognized by my team...."
"Working with ONhance helped my team grow our sales by 12% in less that 12 months"
REGIONAL SALES MANAGER
MEDICAL DEVICE
"ONhance helped me create a strong vision for my team and supported me through a successful first year..."
"I was skeptical at first,but I was quite astonished to see how many of our older employees embraced our ONhance project..."
SENIOR DIRECTOR INDUSTRIAL MACHINERY
"ONHANCE helped me simplify my communication style and develop a much more practical approach to change management "
ASIA-PAC HEAD ANIMAL HEALTH
"ONhance helped me develop practical value propositions that made sense to procurement managers with no technical background"
BUSINESS OWNER ELECTRICAL ENGINEERING
"The CORE Value Selling approach is an extremely powerful sales methodology that has transformed our team's performance..."
COUNTRY HEAD MEDICAL DEVICE
"ONhance helped us increase productivity and develop an more impactful presence in the market.."
"ONhance helped us achieve 96% participant satisfaction through tailoring our program to meet the unique needs of our team in Japan..."
ASIA-PAC HEAD OF L&D INTERNATIONAL FINANCE

WHAT'S DIFFERENT ABOUT ONHANCE CHANGE MANAGEMENT?
Vast Experience:
Geographic scope: We have extensive experience in project facilitation that spans the entire Asia-Pacific region. Our particular focus on the Japanese market, known for its unique challenges, sets us apart and equips us with insights necessary to address even the most complex business landscapes.
Multi-industry knowledge: Over the years, we have engaged with clients across a wide spectrum of industries. This comprehensive industry exposure allows us to offer diverse perspectives and proven strategies which can be adapted to your specific needs.
Seasoned professionals: Our projects are led by senior consultants who bring real-world experience, all of whom have managed personnally managed businesses. This hands-on experience means our approach is grounded in practicality and a deep understanding of the challenges you face.
Full-Service Approach:
In-depth analysis: We commence our projects by conducting an in-depth analysis, which includes interviews, observations, and a comprehensive evaluation of your existing tools and processes. Our aim is to uncover opportunities to boost productivity, foster collaboration, and build a foundation for sustainable growth within your organization.
Planning for success: Our partnership goes beyond offering insights. We work side by side with your leadership team to craft a holistic change management plan. This entails defining a compelling vision for success and mapping out the practical strategies necessary to realize your ambitions for change and growth.
Impactful training: The next step is to deliver high-impact and engaging training designed to equip your team with the essential skills, tools, and methodologies needed to deliver the results you seek.
Hands-on support: Throughout your journey, we provide hands-on support, including regular coaching sessions for internal project leaders and managers. This ensures the project remains on track, key milestones are met, and allows for effective troubleshooting along the way.
Practical methodologies: Our practical methodologies are based on real-world best practices and proven success stories. They aim to streamline processes, remove unproductive tasks, and enhance efficiency while preserving and strengthening your existing systems, tools, and processes. 
Our full-service approach allows you to work with one trusted vendor throughout your project journey. 
WHY IS IT SO DIFFICULT TO DRIVE CHANGE IN JAPAN?
Common Causes of Change Resistance in Japan:
Japanese education system: The traditional structure of the Japanese education system places a strong emphasis on standardized testing, which exposes students to a pass or fail culture throughout their education. As a result, graduates often enter the workforce with an ingrained fear of failure, which can make them extremely hesitant to embrace change.
Security and comfort: In Japan, many salaried employees prioritize job security and stability over risk or the potential for reward. This cultural trait can lead employees to focus on the reasons not to change rather than proactively seeking innovative solutions which can be perceive to bring risk and instability.
Solutions:
Provide clear reasoning: When implementing change management projects, it's essential to provide Japanese employees with clear and logical reasoning for the proposed changes. This approach encourages them to more willingly participate in the process.
Realistic approach: Develop a roadmap to success that includes challenging yet attainable milestones. These milestones serve as markers to highlight progression and help maintain focus along the way. Proactively track and share success stories in order to motivate and inspiring employees to embrace the benefits of the changes you are making.
Highlight employee outcomes: Highlight not only the benefits of the proposed changes for the company but also the advantages they bring to the employees themselves. Demonstrating how change positively impacts individuals can increase buy-in and positive participation in the change process.
HOW DO I GET MY VETERANS TO EMBRACE CHANGE?
Common Causes for Veteran Employees' Resistance to Change:
Comfort and complacency: With increasing experience, veteran employees may become ensconced in their comfort zones. Unfortunately, this comfort often breeds complacency, leading veterans to rely on their instincts instead of structured processes. When mistakes occur, it's common for them to attribute blame to external factors rather than engage in self-reflection or accept personal responsibility.
Focus on the past: Many veterans tend to be fixated on past successes and view them as benchmarks for the future. Conversely, they might also dwell on past failures, using them as justifications to resist anything new that they find challenging or inconvenient. These patterns create mental obstacles to change, often rooted in irrational perceptions.
Lack of vision: As employees approach the peak of their careers or retirement, they might lose motivation to adapt to change, especially when it demands significant effort. For those who are counting down to retirement, the prospect of change can seem an annoyance rather than an positive opportunity to make the most of what limited time they have left with the company. 
Suggested Solutions:
Success vision: Managers can collaboratively work with veteran employees to develop a success vision, even when retirement is imminent. Encouraging them to contemplate the legacy they wish to leave behind after years of dedication can ignite a fresh mindset and enhance their receptivity to change.
Data-driven approach: Shifting the focus from the past requires presenting clear, evidence-based arguments. By providing factual evidence that supports the necessity for change and by assisting in developing structured plans for such changes, veterans can begin to see the merits of forward-thinking approaches. Offering support to develop quick wins can further motivate your veterans to embrace the ongoing need for change and innovation.
Risk and reward: Managers can initiate one-on-one coaching sessions to help veteran employees assess the impacts of their current methodologies. These sessions can identify the risks associated with their present strategies and the potential rewards that may result from change. It is crucial to emphasize the personal implications of these risks and rewards, not only the benefits to the company. When veterans recognize the personal stakes, they are more likely to adopt change, as opposed to when the manager only highlights the risks to the company.
HOW DO I DEVELOP A MORE INNOVATION CULTURE AND ENHANCE PSYCHOLOGICAL SAFEY?
Common Issues Hindering Innovation:
Fear of failure: A pervasive fear of failure can paralyze innovation efforts. Employees may be reluctant to take risks due to the potential consequences of failure, such as damage to their professional reputation or job security. This fear can stifle creative thinking and limit an employee's willingness to explore new ideas.
Lack of awareness of the need for change: Innovation is often impeded when employees and the organization as a whole fail to recognize the urgency for change. Complacency in existing routines and processes can prevent them from seeing the benefits of innovation and adapting to new approaches.
Lack of successful experience: Past failures can deter innovation, especially when employees lack successful experiences with creative initiatives. Without tangible results to demonstrate the value of innovation, they may hesitate to invest time and effort in new approaches.
Solutions:
Reward and recognition for successful innovation: Fostering a culture of psychological safety is paramount in encouraging innovation. When employees feel safe to voice their ideas and take calculated risks without the fear of ridicule or backlash, they're more likely to engage in innovative activities. Recognize and reward innovative efforts, even if they don't always lead to immediate success. This motivates employees to continue exploring new ideas without fear of negative repercussions.
Avoid scolding employees for mistakes: Acknowledge that mistakes are a natural part of the innovation process. Rather than scolding employees for their errors, view these mistakes as learning opportunities. Create an environment where failures are seen as stepping stones to success. Encourage open discussions about what went wrong and how to improve in future attempts.
Senior management and leaders active participation in innovation incentives: Leadership plays a pivotal role in shaping an innovative culture. When senior management and leaders actively participate in and support innovation initiatives, it sends a powerful message throughout the organization. Their involvement can inspire employees, convey the importance of innovation, and demonstrate that innovative thinking is encouraged at all levels of the company. Senior leaders should allocate resources, provide mentorship, lead by example in embracing innovative practices, and share their own success stories to demonstrate how innovation can lead to growth and enhanced productivity.
HOW CAN I OPTIMIZE EMPLOYEE ENGAGEMENT AND IMPROVE RETENTION?
Common Causes of Low Engagement and Poor Retention:
Perceived lack of recognition for employee contributions: When employees feel their hard work and dedication go unnoticed or unappreciated, it can lead to disengagement and a sense of undervaluation.
Perceived lack of compensation: If employees perceive that their compensation doesn't align with the value they bring to the organization, it can lead to dissatisfaction and decreased retention rates.
Lack of trust and respect for their managers: Trust and respect are essential components of a healthy employer-employee relationship. When employees don't trust their managers or feel they are not respected, their engagement and loyalty can suffer.
Limited opportunities for personal development and career advancement: Employees are more likely to remain engaged and committed to their job when they see opportunities for personal growth and career advancement within the organization.
Solutions:
Develop clearly defined roles and responsibilities: Clearly outline the roles and responsibilities of each position in the organization. When employees understand how their work contributes to the company's overall success, they are more likely to feel engaged and motivated.
Identify and reduce unproductive tasks: Regularly review and streamline job responsibilities to eliminate unnecessary and unproductive tasks. This frees up time for employees to focus on meaningful work and increases engagement.
Implement a structured job grade system: Establish clear job grade systems that illustrate the skills, experience, and contributions required for employees to achieve their desired income levels. This transparency can motivate employees to work towards higher grades.
Train your managers: Invest in training for managers to enhance their leadership and coaching abilities. Managers who can effectively engage with and develop their team members create a more positive work environment and increase employee engagement.
Offer career development opportunities: Provide clear paths for personal development and career advancement within the organization. When employees see opportunities for growth, they are more likely to remain engaged and committed to the company.
WHAT IS VALUE SELLING AND WHY IS IT AN IMPACTFUL APPROACH TO GROWING SALES?
What is Value Selling?
Customer-centric: Value selling is a customer-centric approach to sales that prioritizes understanding the unique needs and challenges of individual customers. It aims to provide tailored solutions that align with customer objectives and deliver tangible benefits.
Emphasizes value over price: Value selling shifts the focus from competing on price to demonstrating the superior value of a product or service. It involves showcasing how a product or service addresses specific pain points and contributes to a customer's success.
Solution-oriented: It involves presenting the product or service as a solution to specific problems or opportunities, emphasizing its long-term benefits, cost-efficiency, and overall return on investment.
Relationship building: Value selling fosters long-term relationships with customers by providing ongoing support, delivering value throughout the customer journey, and ensuring that the customer achieves their desired outcomes.
Why is Value Selling an Impactful Approach to Growing Sales?
Differentiation: Value selling helps a company stand out by focusing on what makes its products or services unique. This differentiation is a powerful tool for gaining a competitive edge and capturing the attention of potential customers.
Higher customer satisfaction: By addressing customer needs more effectively, value selling leads to higher customer satisfaction. Satisfied customers are more likely to make repeat purchases, refer others, and become loyal advocates for your brand.
Improved profit: Value-based sales often allow companies to command premium pricing, as customers recognize the extra value provided. This can result in improved profit margins and revenue growth.
Long-term growth: Value selling is oriented toward building long-term customer relationships, which can lead to a consistent stream of revenue through upselling, cross-selling, and customer retention.
Sales reps become part of your value: Competent sales representatives, skilled in selling with value, become integral to the value their company offers. They act as value ambassadors, not just selling products or services but also providing valuable insights. By helping customers uncover needs they were not previously aware of, sales reps can deliver tailored solutions that consistently exceed initial customer expectations and differentiate themselves from their competitors.
HOW DO I GET MY TEAM TO SELL MORE TO NEW CUSTOMERS?
Common Causes of Hesitancy to Approach New Customers:
Fear of rejection and lack of confidence: Sales representatives may be hesitant to approach new customers due to the fear of rejection and a lack of confidence. This fear can be a significant barrier to proactively seeking new business opportunities.
Sales reps often lack confidence in demonstrating the value of their solutions: Salespeople may lack the confidence to effectively communicate the value of their solutions, especially when dealing with higher-priced products or services. This lack of confidence can hinder their ability to close deals with new customers, particularly when faced with challenging price objections.
Solutions:
Provide training: Offer training programs that focus on helping sales personnel clearly understand the unique value your company provides. Equip them with skills and value propositions that address common price objections and effectively communicate the benefits of your solutions.
Cost performance: Train your sales team to showcase the cost-performance advantages of your solutions compared to lower-priced alternatives. This approach helps potential customers see the long-term value and return on investment.
Highlight the long-term benefits: Teach your sales representatives to shift the customer's focus from the immediate purchase price to the long-term return on investment. Emphasize the economic benefits and added value that your solutions bring over time.
This multifaceted approach builds sales reps' confidence when approaching new customers. It equips them with the knowledge, tools, and strategies to effectively address customer concerns and objections, making them more successful in selling to new customers.
HOW DO I GET MY SALES TEAM TO STOP DISCOUNTING IN ORDER TO GET NEW BUSINESS?
Common Causes of Sales Rep Reliance on Discounting to Close Deals:
Ineffective qualification of customer needs: Many customers may not have a clear understanding of their own needs when assessing new solutions. This can lead to a situation where they perceive themselves as experts and may believe they have more technical knowledge than the sales representative. This knowledge gap can hinder the customers ability to comprehend the true value your solutions have to offer.
Lack of awareness: Companies often fail to fully analyze the comprehensive impact of the challenges they are trying to overcome. This includes assessing factors like the cost of internal time wastage. Without a complete evaluation, customers may struggle to gauge the true value of the solutions being offered.
Cost-consciousness: Increasing cost pressures and budget restrictions can cause customers to focus primarily on lower-cost solutions, rather than considering solutions that provide the greatest long-term return on investment.
Solutions:
Enhanced customer needs qualification: Provide sales reps with training to improve their ability to uncover and understand their customers' real needs. Enhancing their questioning skills will enable sales representatives to delve deeper into the challenges customers seek to address. This skill is particularly essential for overcoming price objections and approaching customers who may be hesitant to consider new solutions.
Cost-performance: Develop compelling case studies that effectively illustrate the cost-performance of your solutions. These case studies enable customers to visualize the tangible benefits of your offerings and establish trust, especially if the studies demonstrate your success with recognized companies in their industry.
Value propositions: Create visually impactful value propositions that clearly showcase the impact of your solutions in terms of time and cost savings or productivity improvement. Ensure these value propositions are comprehensible to budget owners who may lack detailed technical knowledge but play a crucial role in decision-making. Ideally, your sales reps should present the value propositions directly to the decision makers to ensure they fully appreciate the true value you have to offer. 
HOW CAN I IMPROVE THE ACCURACY OF MY TEAMS SALES FORECASTING?
Research data from CSO suggests that, on average, 60% of deals are never closed, and 25% of managers are dissatisfied with their sales teams' forecasting abilities.
Common Causes of Poor Sales Forecast Accuracy:
Lack of qualification guidelines: The absence of formalized guidelines results in each sales representative assessing the needs and potential of their opportunities based on personal instinct and experience. This practice leads to significant discrepancies in assumed value, closing probability, and the time required to complete each deal. Consequently, this affects the reliability of the data in your sales forecast.
Lack of standardized ranking systems: Without a standardized ranking system, your team may tend to overestimate the probability of closing their opportunities. This can result in lower-than-anticipated win rates and push a significant percentage of deals beyond the estimated closing date.
Lack of qualification skills: Sales professionals who provide inaccurate sales forecast data are often lacking the fundamental skills required for accurate lead and opportunity qualification. A lack of questioning skills is one of the most common reasons for poor deal qualification. This results in sales representatives basing their forecasts on instinct, assumptions, or vague information they failed to qualify properly through effective customer probing.
Overly optimistic: Without proper training and guidance, sales representatives may frequently inflate the probability of success for the leads and opportunities in their pipeline. This inflation can be due to excessive optimism or pressure to meet performance targets that aren't realistically achievable. 
Solutions:
Develop formalized qualification guidelines: Qualification guidelines are a vital tool to ensure all of your sales reps are evaluating the potential of their deals based on the same standardized criteria. Ideally, involve your team in the development of these guidelines to gain their buy-in. Qualification guidelines should encompass budget-related questions, including the needs of key decision-makers and influencers. Encourage sales representatives to engage with these critical stakeholders to identify the key factors that will influence the customer's decision making process.
Develop a simple and clear opportunity ranking system within your CRM: Establish a ranking system with predefined criteria that must be met before adjusting the probability or progression of a deal. These criteria should require factual information or specific commitments from customers and should not rely on individual sales representatives' instincts.
Provide training to enhance qualification kkills: Offer training that enhances questioning skills to ensure your team can ask the necessary questions outlined in your qualification guidelines. Consider using role-playing to assess sales representatives' ability to ask effective qualification questions. Additionally, have managers observe their sales representatives in real selling situations to evaluate their abilities under the pressures of real-world sales scenarios.
Conduct key opportunity coaching: Equip sales managers with the coaching skills necessary to conduct monthly key opportunity review sessions. During these sessions, managers should evaluate how sales representatives have qualified their key opportunities, ensuring that deals are assessed and entered based on facts and data rather than instinct and assumptions.
WHAT IS UNIQUE ABOUT SELLING IN JAPAN, IS IT REALLY THAT DIFFERENT?
Unique and Challenging Aspects of Selling in Japan:
Convoluted distribution networks: Unlike many other markets, Japan maintains a multi-layered distribution network between manufacturers and customers. Even when a manufacturer's sales representative successfully develops and closes an opportunity directly with an end user, the customer often requires the transaction to go through a wholesaler or distributor. In some cases, distributors actively hinder manufacturers from directly approaching end users without accompanying distributor representatives.
Customer is god mindset: In Japan, customers are generally perceived to be of higher status than sales representatives. This results in sales representatives lacking the confidence to push back against irrational or unacceptable customer requests. It also leads to hesitancy among sales representatives to seek clear commitments, resulting in assessments of needs or probabilities based on instinct or ambiguous non-verbal communication.
Extremely high customer expectations: International companies often face challenges in meeting the exceptionally high expectations of Japanese customers. This can make it difficult to compete with domestic manufacturers who are are willing to sacrifice profit to meet customer expectations. 
Fear of change: Fear of change can result in customer hesitancy to try new solutions and sales representatives having a fear of  approaching new accounts.
Ambiguous communication and lack of clear commitment: Relying on non-verbal and passive communication styles can lead to difficulties for sales representatives in gaining clear commitments from customers. Likewise, customers are often too polite to express disinterest in a sales representative's solution. This politeness results in both parties wasting time in multiple sales meetings before the sales representative realizes there is no actual opportunity. It's common for sales representatives to provide quotations as a means to advance the sale. Although the customer has no intention of purchasing the solution, they often accept the quotation out of obligation, creating a non-existent opportunity in the sales forecast.
Solutions to Improving Sales in Japan:
Encourage clear and concise communication: Promote the use of precise communication by asking close questions to gain clarity and requesting specific examples or data, instead of relying on ambiguous terminologies such as "soon," "a lot," or "not often."
Don't assume, ask for clarification and commitment: Encourage sales representatives to request clear commitments from customers at each stage of the sales process. Instead of the traditional Japanese approach of merely saying, "Please buy my product," guide them to ask questions such as "Is this something you would consider as an option?" and seek specific, detailed responses. This approach enables more accurate assessment of potential business opportunities.
Empower your team to say No when necessary: Educate your sales representatives about the importance of providing profitable solutions. Help them understand that, at times, it's better to decline a customer's request, even if it means losing the business, rather than agreeing to something that risks failure or delivers unprofitable results.
Encourage your team to believe they are experts: Provide Japanese sales representatives with the confidence to believe that they are the experts who possess a deeper understanding of their solutions compared to their customers. Encourage them to act as business partners who can educate and inspire their customers to select the right solution that offers the best overall return on investment. This approach shifts them from a subservient role and ensures they provide customers with effective solutions based on their real needs.
JAPAN OFFICE
Koishikawa 2-1-13-1104 Bunkyo-ku, Tokyo 112-0002
New Zealand Office:
Wellington City
HIGH-IMPACT METHODOLOGIES GROUNDED IN REAL-WORLD SUCCESS
CORE NEEDS ANALYSIS
Overview:
In this initial phase, we delve deep into your business practices, meticulously analyzing strengths, identifying growth opportunities, and addressing obstacles to change and growth. We provide detailed recommendations on how key challenges can be overcome.
Actions and Deliverables:
One-on-one interviews: Engage with key stakeholders and employees.
Observations: Conduct on-site visits to understand workflow and dynamics.
Tools and processes review: Evaluate existing tools and processes.
Detailed findings report: Provide a comprehensive report highlighting strengths and growth opportunities, along with detailed recommendations for overcoming key challenges.
Facilitation available in English or Japanese
CONTROLLED OUTCOMES
Overview:
The final phase is focused on maintaining the project's trajectory. We conduct regular coaching sessions to monitor progress and ensure ongoing success. Our focus remains on ensuring the achievement of KPIs and key milestones, developing success stories, and fostering a growth mindset across your organization. We also proactively address any challenges or roadblocks that may arise. Finally, and most importantly, we empower your leaders with the skills needed to drive sustainable change and incremental growth long after our services have concluded.
Actions and Deliverables:
Regular coaching: We conduct ongoing coaching sessions to ensure the project remains on track and ensure lasting success.
KPI achievement: We ensure Key Performance Indicators are met as your organization evolves.
Milestone Celebration: We develop and share success stories across your organization to maintain motivation and foster project engagement.
Roadblock resolution: We proactively address any challenges that may surface by coaching your team to proactively address and overcome roadblocks before they escalate into major challenges.
Internal Trainers: We develop your leaders to become effective internal trainers capable of maintaining momentum long after the project concludes.
VISION & STRATEGY
Overview:
Together with your project leaders and senior management, we create a compelling vision for success, followed by strategies and action plans to turn that vision into reality
Actions and Deliverables:
Vision crafting: Collaborate with your leaders to form an inspiring and clear vision for success.
Strategy and action plans: Support managers to develop customized strategies to achieving the project vision.
Highlight benefits: We ensure your employees clearly recognize the benefits achievement of the project vision will bring your company, your customers, and your employees.
PROCESS & COMPETENCY
Overview:
We deliver impactful training and coaching to equip your employees with the practical skills and the mindset needed to meet your growth objectives. Additionally, we provide them with practical tools and streamlined processes designed to enhance productivity and grow your business.
Actions and Deliverables:
Competency enhancement: Conduct training and coaching to improve skills and mindset.
Tool and process adoption: Equip employees with tools and processes to enhance productivity.
Alignment with growth objectives: Ensure employees understand and embrace the organization's change and growth expectations.
OUR VAST EXPERIENCE AND PASSION FOR SUCCESS
ENABLE YOU TO ACHIEVE FASTER AND BETTER RESULTS
LEADERSHIP AND COACHING SOLUTIONS
Whether you're a senior manager seeking to drive growth and innovation or a mid-level manager looking to enhance your team's productivity and engagement, ONhance has the practical solutions and real-world experience to help you achieve faster and better results than traditional training methods. At ONhance, we're dedicated to developing your leadership and coaching skills to ensure your organization delivers the growth and results you are striving for.
Leadership & Coaching Solutions
Senior Leaders
Executive Coaching
Vision & Strategy Development
Succession Planning
Enhanced Leadership & Coaching Skills
Task Management & Job Profile Development
Collaboration & Innovation
Team Building & Communication
Engagement
Mid-Level & Front-Line Managers
High-Impact Leadership Skills
Strategy & Action Planning
Enhanced Leadership & Coaching Skills
Performance Evaluation & Constructive Feedback
Collaboration & Innovation
Team Building & Communication
Engagement
Facilitation available in English or Japanese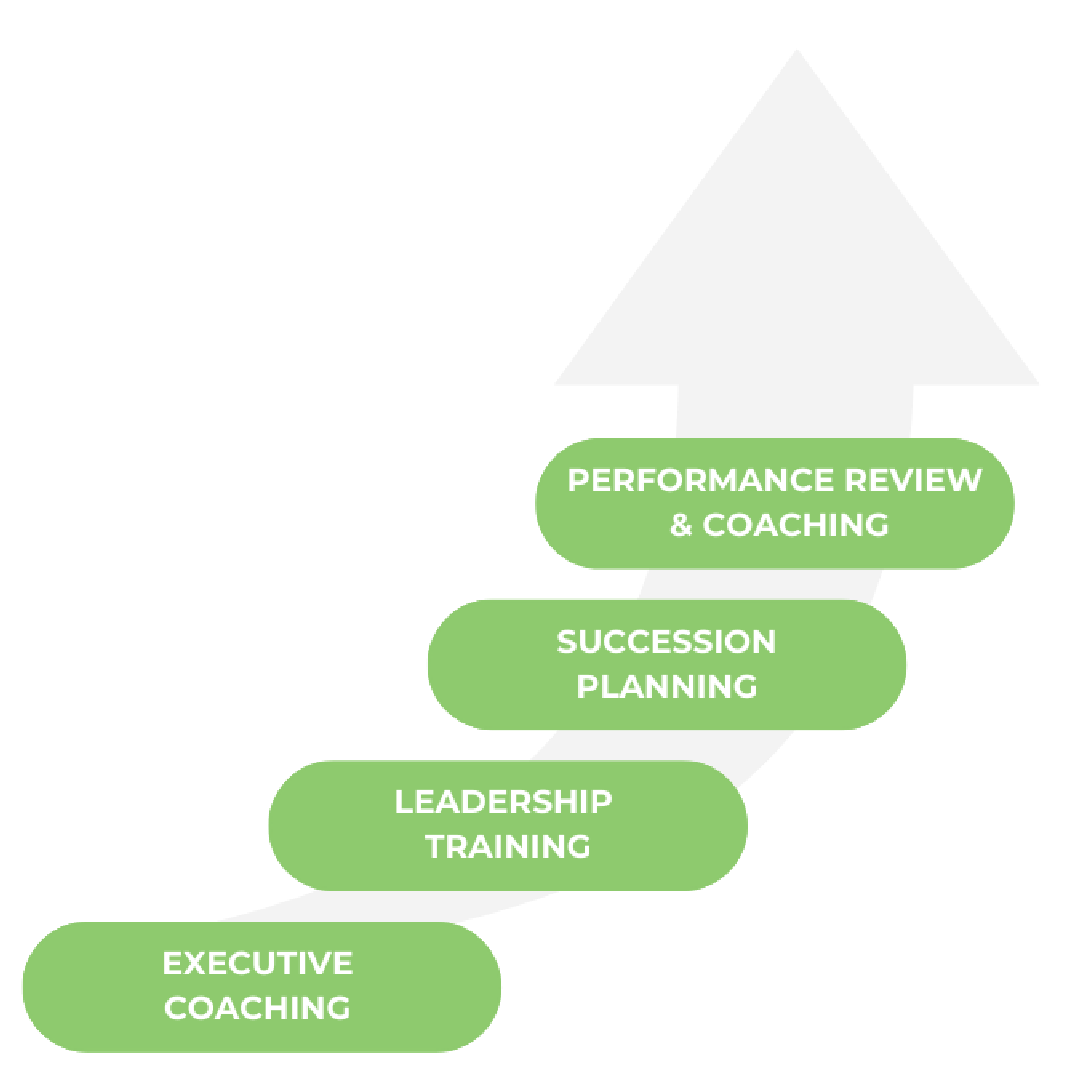 EMPOWERING YOUR TEAM TO GROW YOUR BUSINESS
CORE VALUE SELLING
The CORE Value Selling model empowers your sales team with the to ability to uncover more opportunities, effectively demonstrate the true value of your solutions, and close more business. This practical framework equips your sales personnel with the tools, competencies, and confidence needed to meet your sales growth expectations.
Sales Growth Solutions
Senior Sales Manager
Executive Coaching
Sales Performance Analysis
Vision & Strategy Development
Succession Planning
Enhanced Leadership & Coaching Skills
Task Management & Job Profile Development
Collaboration & Innovation
Team Building & Communication
Engagement
New Product Launch
Trade Show Planning
Value Proposition Development
Mid-Level & Front-Line Managers
High-Impact Leadership Skills
Strategy & Action Planning
Enhanced Leadership & Coaching Skills
Performance Evaluation & Constructive Feedback
Collaboration & Innovation
Team Building & Communication
Engagement
Field Coaching for Sales
Sales Personnel
CORE Value Selling Sales Process
Sales Skill Training
Presentation Skills
Action Planning
Enhanced CRM Adoption
Workshops, Role Play, Field Coaching
Sales Support Functions
Enhanced collaboration between Sales and Support Functions, such as HR, Marketing, Inside Sales, Customer Support, Field Service, Supply-Chain, etc.
Facilitation available in English or Japanese